Luxurious & Enhanced Kitchen Remodeling
Want to upgrade your kitchen to the next level?
Our kitchen remodeling contractors are there by your side to give your kitchen an elegant look & increase the functionality and resale value of your house!
We have several showrooms available to you in Orange County, California with consultants to show you the high-quality features you desire for your kitchen.
The Process is Really Simple
Our kitchen redesign services include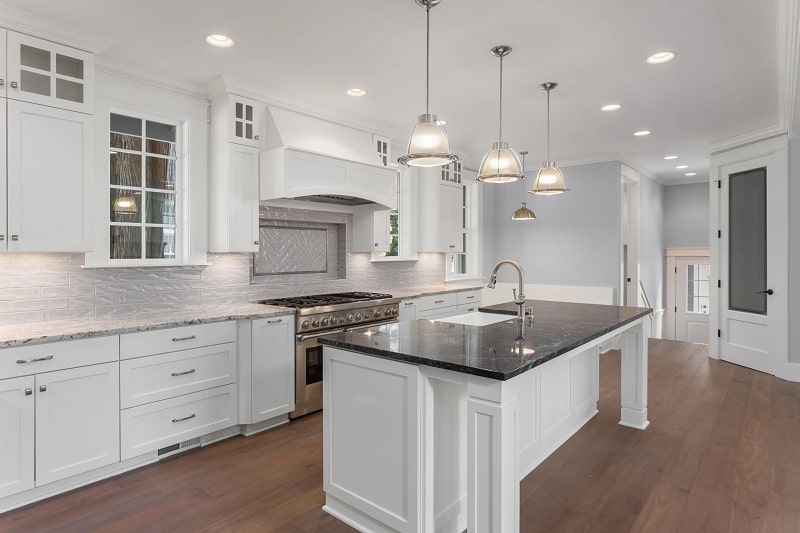 Custom/Premade Kitchen Cabinets
Assembling beautiful custom-made cabinets all around your kitchen with multiple colors & patterns.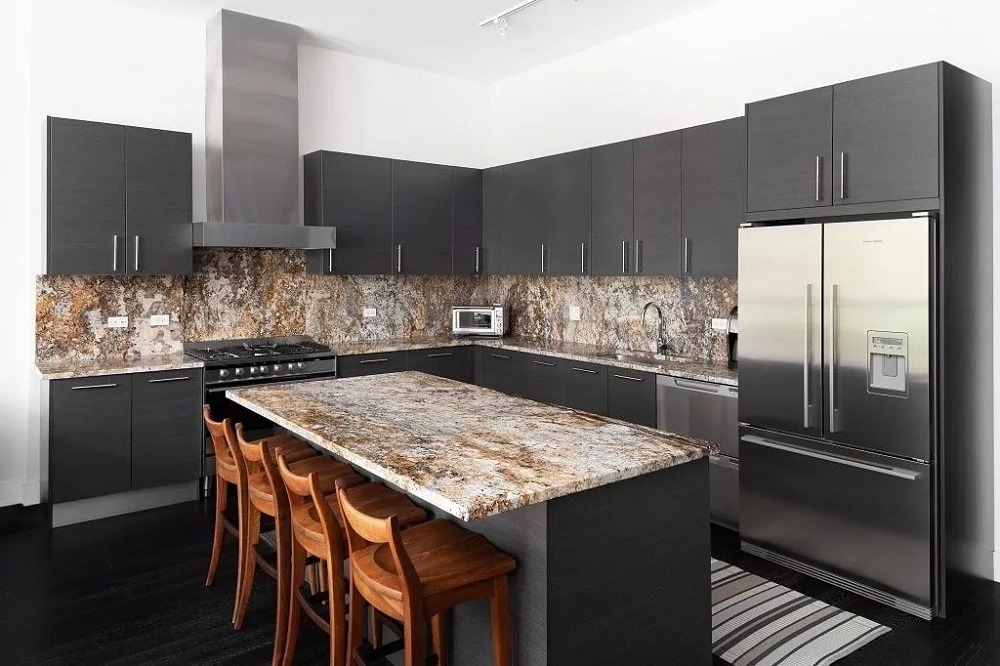 Modern Countertops
What will your choice be? Granite, marble, quartz, soapstone or limestone? You could select any of them to be applied to your kitchen instantly!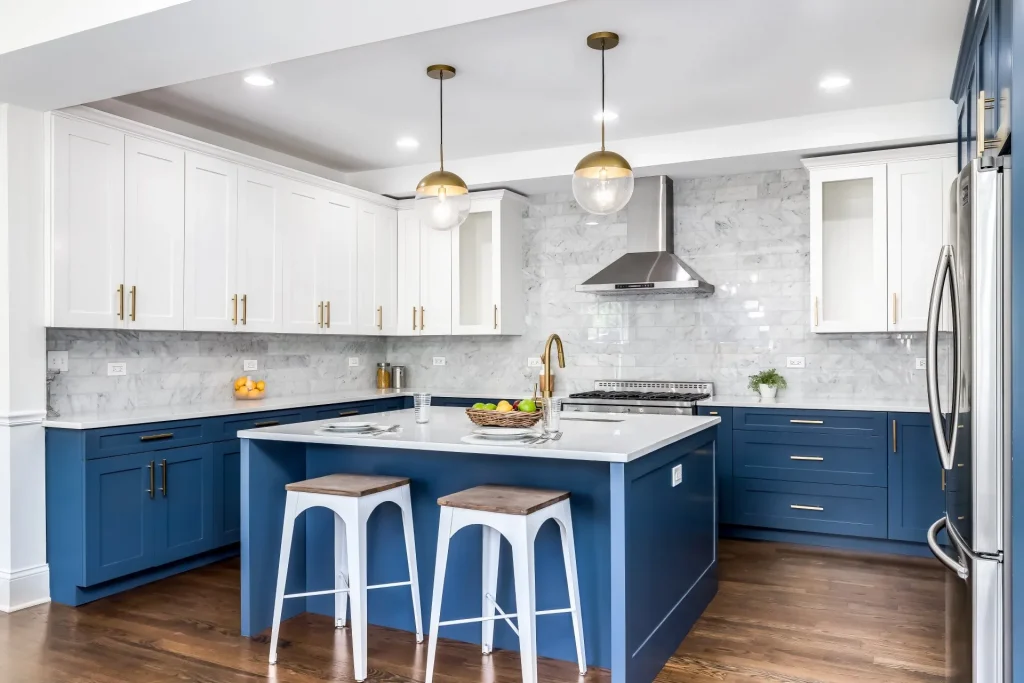 Backsplashes
No kitchen is complete without backsplashes. From versatile ceramic tiles to easy to install peel-and-stick ones & wallpapers are available for your choosing.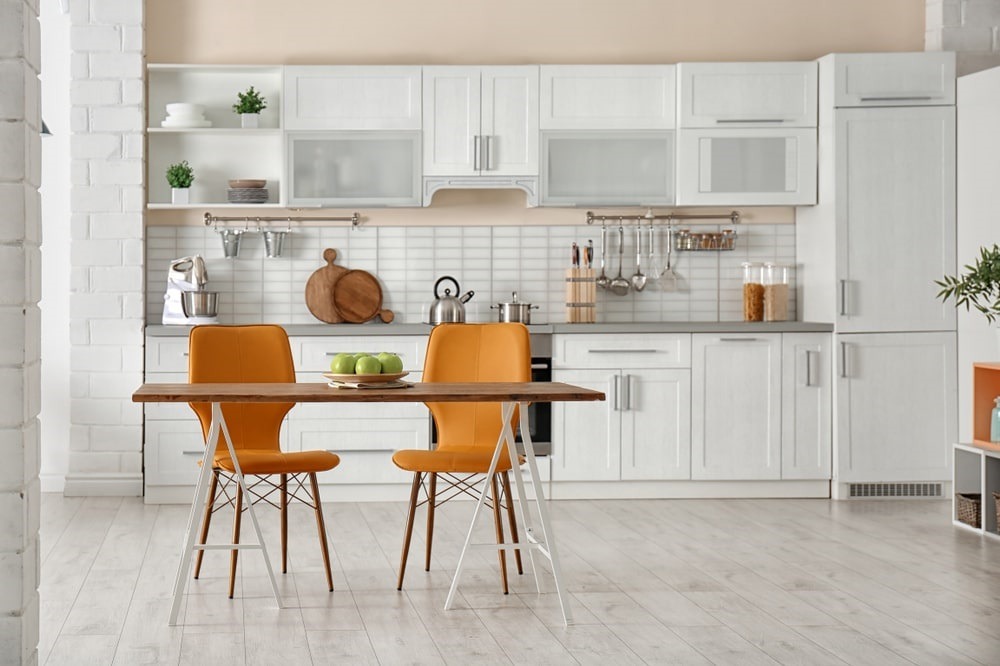 Want to replace that old-fashioned damaged flooring in your kitchen? We do that too! Getting beautiful new floors has never been this easy.
So, what will it be? Wood-Look, carpet, tile or porcelain?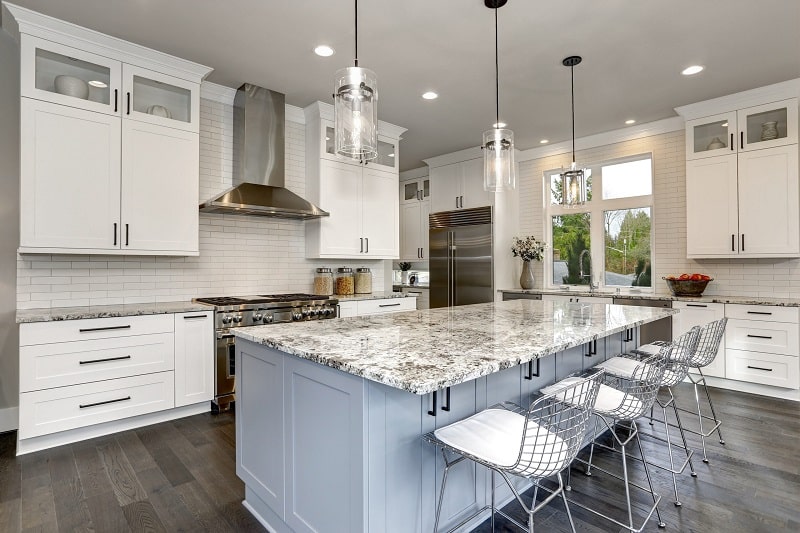 Vinyl Windows
A cost-effective and low maintenance natural lighting option for your remodeled kitchen. These scratch-resistant modern windows are a go in today's standards.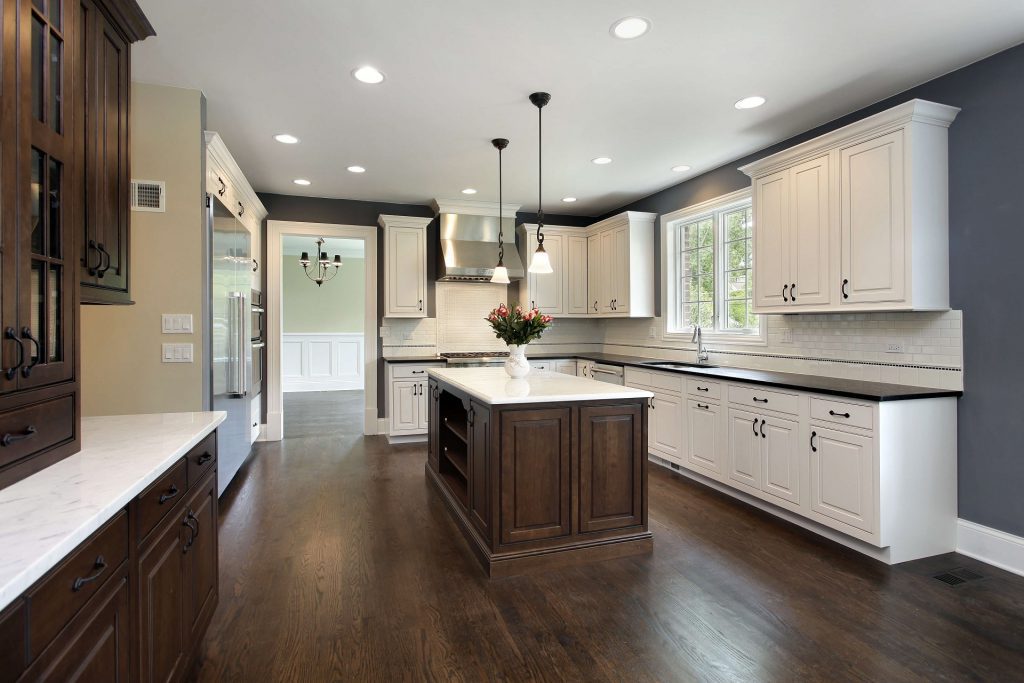 Shutter Installation
Too much sunlight entering your kitchen? Get protection against weather, intrusion or damage to your kitchen interior by shutters installed by UKB!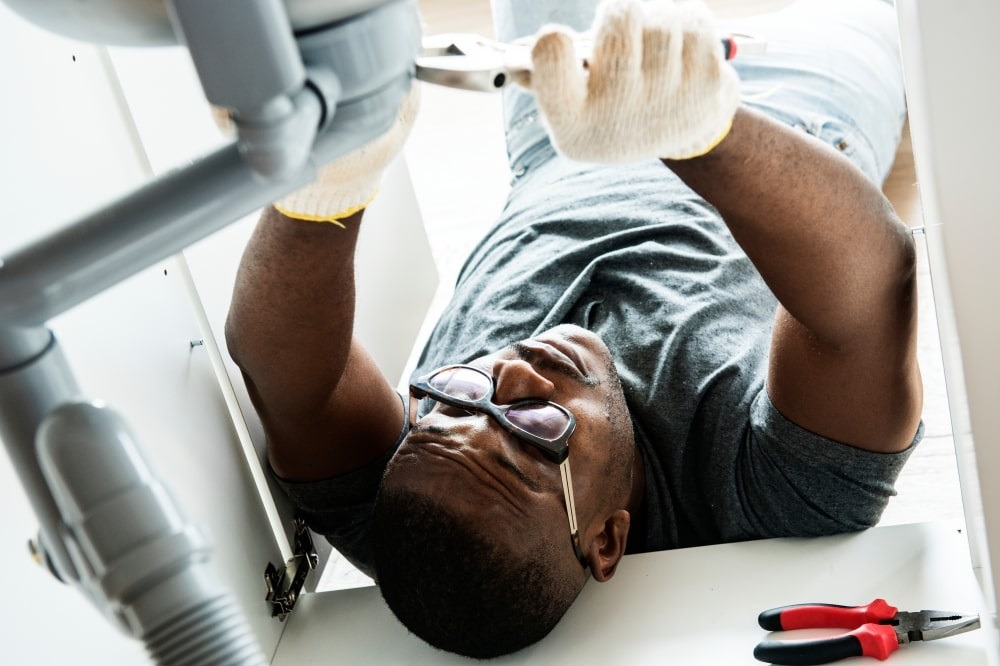 Plumbing
Clean & drinkable water in every household is a must. Our expert plumbers install and repair your pipes & carry waste away from your plumbing system to leave you with pure water.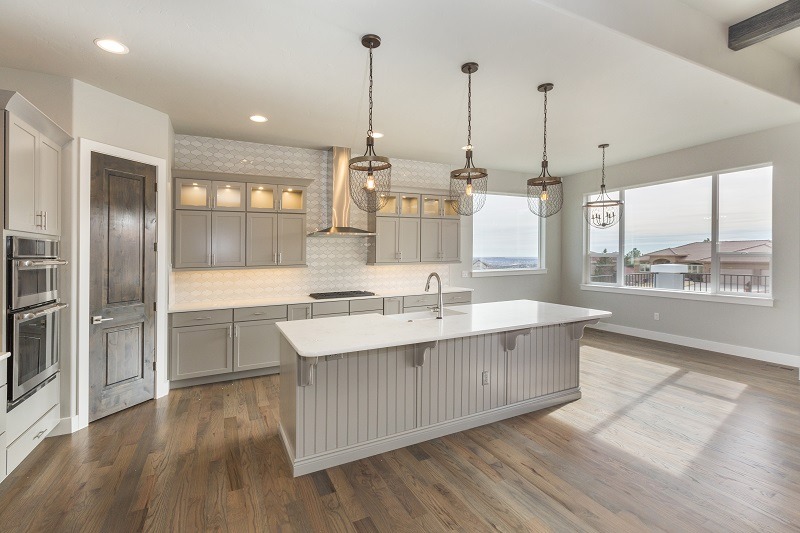 Electrical Fixtures
Uncovered junction boxes, flickering lights or too few outlets are becoming a problem? Our electricians will get rid of those for you in the remodeling process.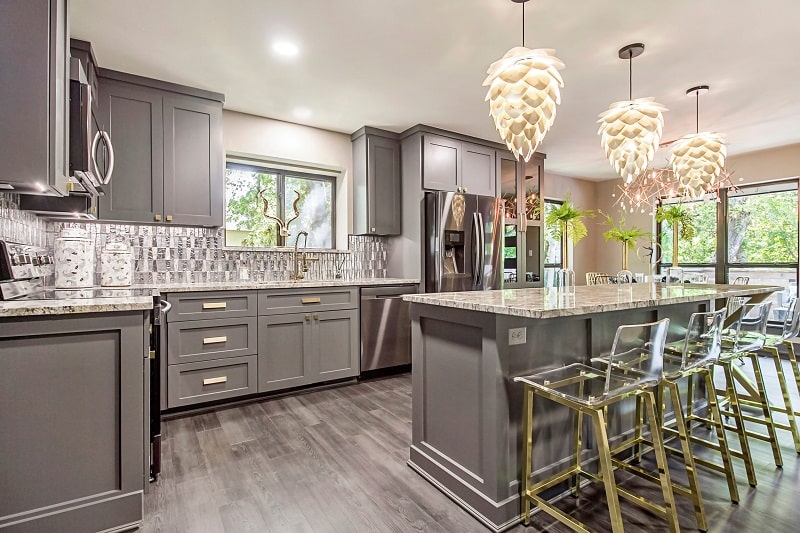 Appliances
Kitchen Remodelers at UKB will select appliances to be installed around your kitchen based on the design & available space of your kitchen.
Give Your Kitchen Some Love...
For some, kitchen remodeling in Orange county, California could seem like a daunting task & unnecessary trouble, But remember, the Kitchen is the heart of your home & we're there every step of the way to make your kitchen remodel wishes come true with the most affordable prices.
Not sure yet? How about some testimonials from our long-time customers sharing their experiences with UKB? Just click here & read our success stories.
To start your kitchen remodeling adventure, just fill out the form below to get a FREE estimate from our consultants & get answers for your every question!
Sign this Form & Enjoy Your New Elegant Kitchen!
Frequently Asked Questions
How can I prepare for my kitchen renovation?
As with any renovation, there are basic steps to remodeling a kitchen that requires careful planning and patience, like design, destruction, wall size, piping, lighting and more. The most popular renovation project after the bathroom is the kitchen remodeling. To get more information about the required steps. Click Here
What are the benefits of remodeling my kitchen?
When you remodel your kitchen, you are giving your old and traditional kitchen layout, new life and energy. Aside from that, kitchen remodeling can significantly improve the structural integrity of your property. There are many reasons that prove kitchen remodeling should be considered. to learn more please click on
here
.
How long does a kitchen renovation take?
There isn't an exact time on how long a kitchen renovation takes because there are several factors on how long the project will take; Including: the availability of selected material and workload of your UKB Contractor. However, After selecting your
materials
it takes around eight to ten weeks to completely overhaul your kitchen to your desired preferences.
How could I finance a kitchen remodel?
We have several financing options available, Via cash, check or debit card. Plus we offer a Limited-Time
50% Discount
in your first remodeling contract.
Will remodeling a kitchen add value to my home?
Absolutely! Generally, Remodeling your home will always add value to it, but when someone views your house, the kitchen is especially important and counts as the focal point of your house, so, It's a no-brainer.
What is the Average cost of Remodeling my kitchen?
The Average cost of remodeling your kitchen depends on many factors, such as how long the project is, selected materials, services & hardwares. Kitchen remodeling average cost in California now estimates about $21500 and up. Make sure to get in touch with our contractors to get your 50% off and redesign your cooking space with the lowest fee possible.