7 Kitchen Trends We'll See Across the Board in 2022
It doesn't matter if you live in a small rented apartment or have a big house. In any case, you always like to use the latest kitchen trends in Mission Viejo. The kitchen has become so important these days; it is where all family members gather at the beginning and end of the day. For this reason, the function of the kitchen has changed a lot over the decades. Therefore, if you decide to plan for kitchen decoration, it is important that you follow the newest trends in this field. So, we intend to introduce you to the hottest kitchen trends in 2022, which will help you with good ideas.
Due to the high importance of the kitchen, we are in Unique kitchen & baths providing remarkable services with competitive prices for our customers. Our specialists will be with you in any steps of your process.
1. Wooden surfaces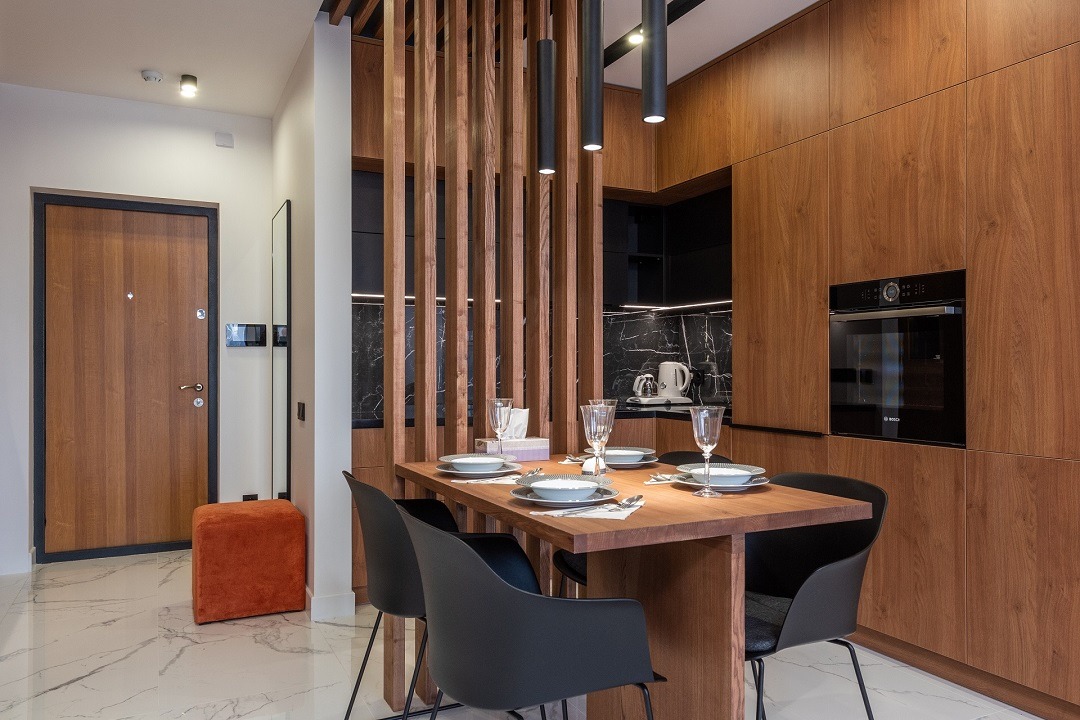 While for a long time, the use of natural wood such as walnut and oak in kitchen design was outdated, it seems that the kitchen design trends in 2022 will see the return of these dark woods, and We will be bright in the design of kitchens.
Before light-colored wood was used to balance white cabinets, in 2022, we're starting to see rich dark colors contrasting cabinets to act as a statement piece. Those looking to add wooden pieces while maintaining the kitchen's traditional design can transform the cabinets' shape with this method.
2. kitchen with black color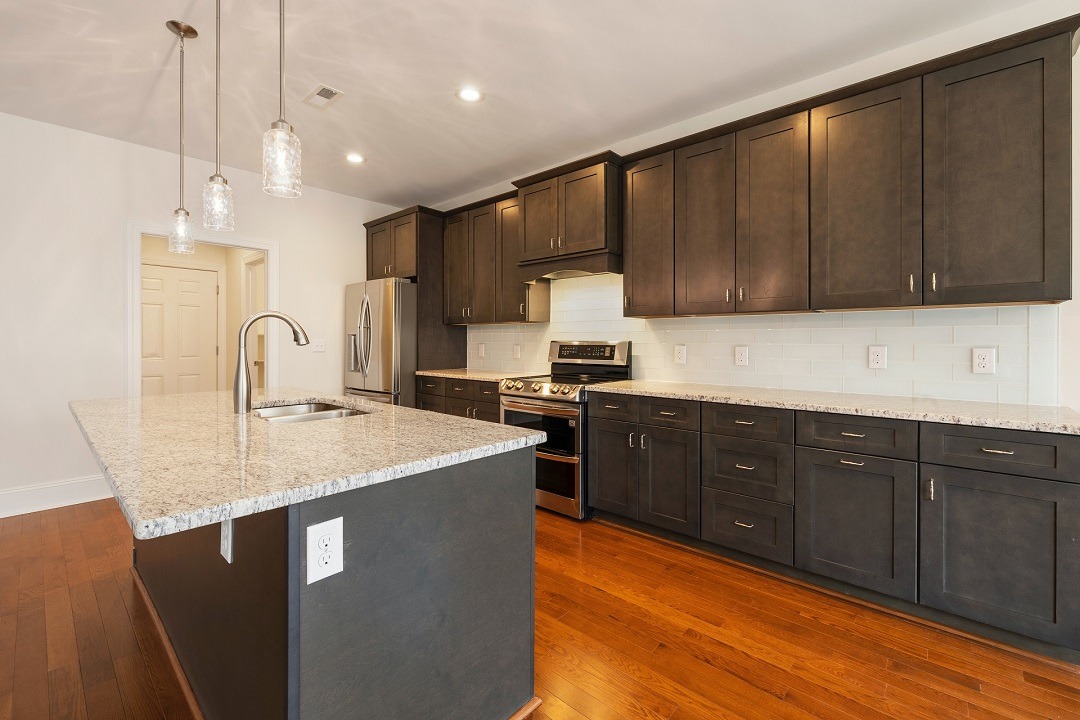 Black kitchens are a strange and unique trend. Using black colors for walls, cabinets and countertops can be unique and quirky. Using wooden floors or lights can make the space look like an old kitchen.
3. Green kitchen cabinets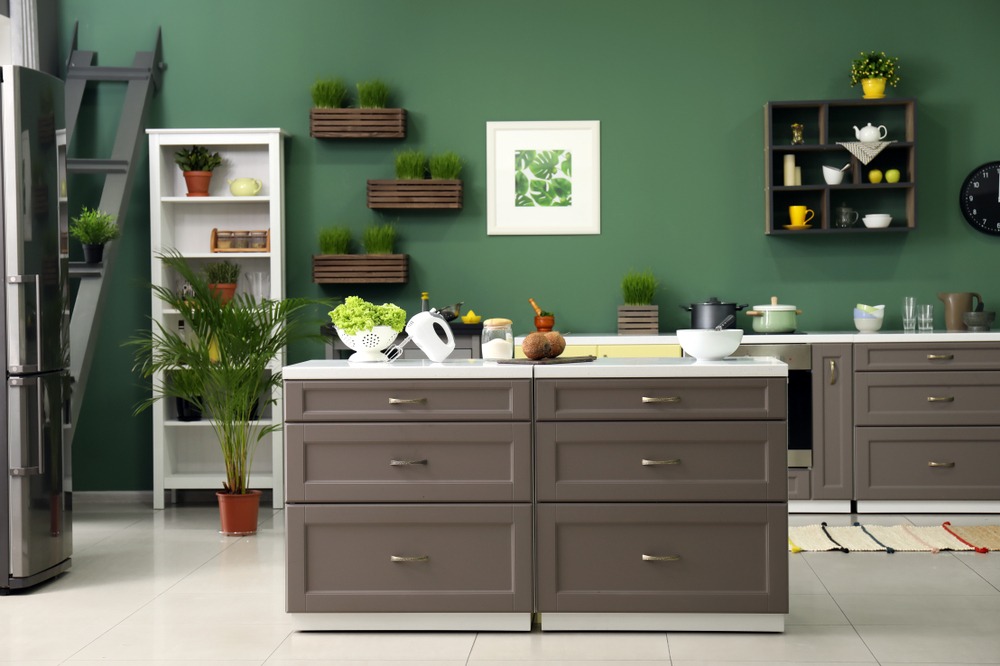 In recent years it's been all about navy blue, but in 2022 you should expect green in your kitchens. This color can be in the form of shadows (such as wallpapers with flowers and plants). However, this color is increasingly used in emerald green and forest green tiles and cabinets. Using green in the kitchen can bring a feeling of luxury and drama to your home.
To add beauty to the kitchen, you can combine dark green with matte shades, smoked glass, and soft metallic colors. You can also use white and brass-colored marble in parts of his design, such as tables, cabinets, and even accessories, and states that these items add brightness to the surrounding space and compensate for the use of dark colors.
4. Industrial style design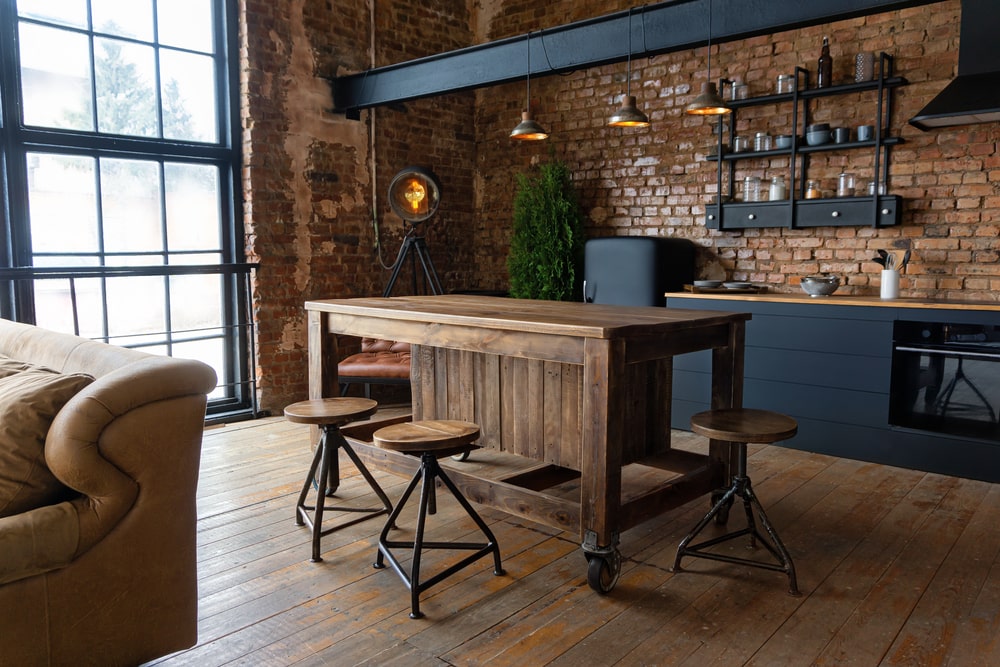 Industrial design means the use of metal, iron, and rusty colors.
These types of designs have been listed since the end of 2021. Of course, these designs are used not only in the kitchen but also in the living room, hall, or bedroom. Metal dining tables or cabinets with a rust and amber color will be one of the best trends of 2022. The remarkable thing here is that the more this rust and
oldness is, the more attractive it is! In this model, you can see how special the use of metal bases for the island is.
5. Marble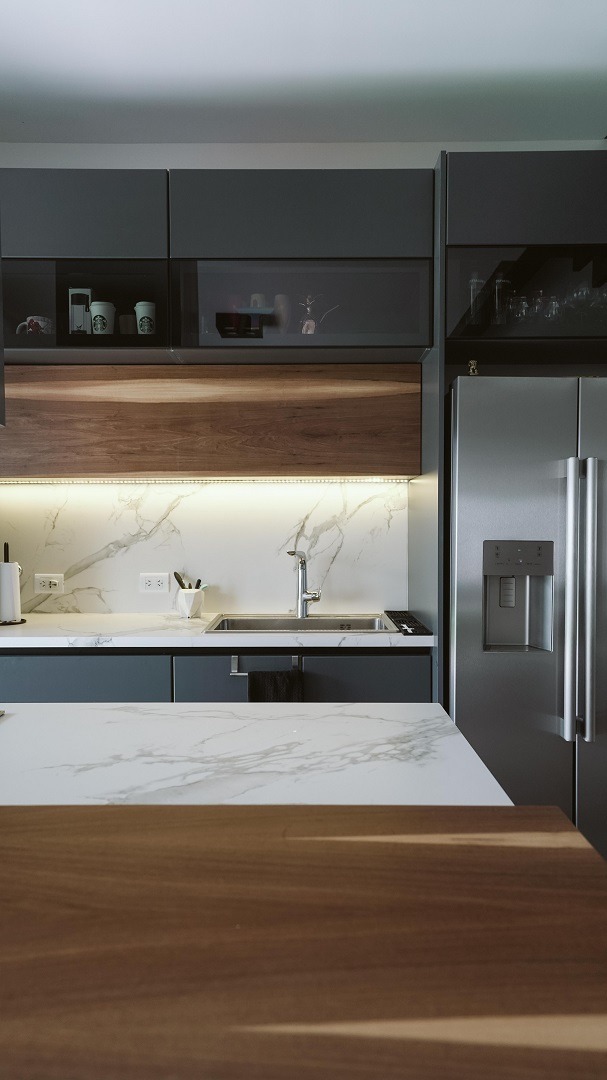 One of the kitchen design trends for 2022 is using marble in the kitchen. This type of stone has always been a special and elegant stone since ancient times, and in the designs made with marble, the more veins of the stone, the better. Using marble in the kitchen gives it a sense of cleanliness. Maybe the stone with more streaks can be more useful in keeping the space clean. Of course, you don't have to use the stone itself, but there are MDF and even high-glass sheets that have a coating with a marble pattern and are completely usable for this trend.
6. Cabinet color trends
Kitchen cabinet color trends in 2022 are one of the important elements that have received much attention. In new cabinet models and modern styles, the colors used are more neutral than the color range.
Gray cabinet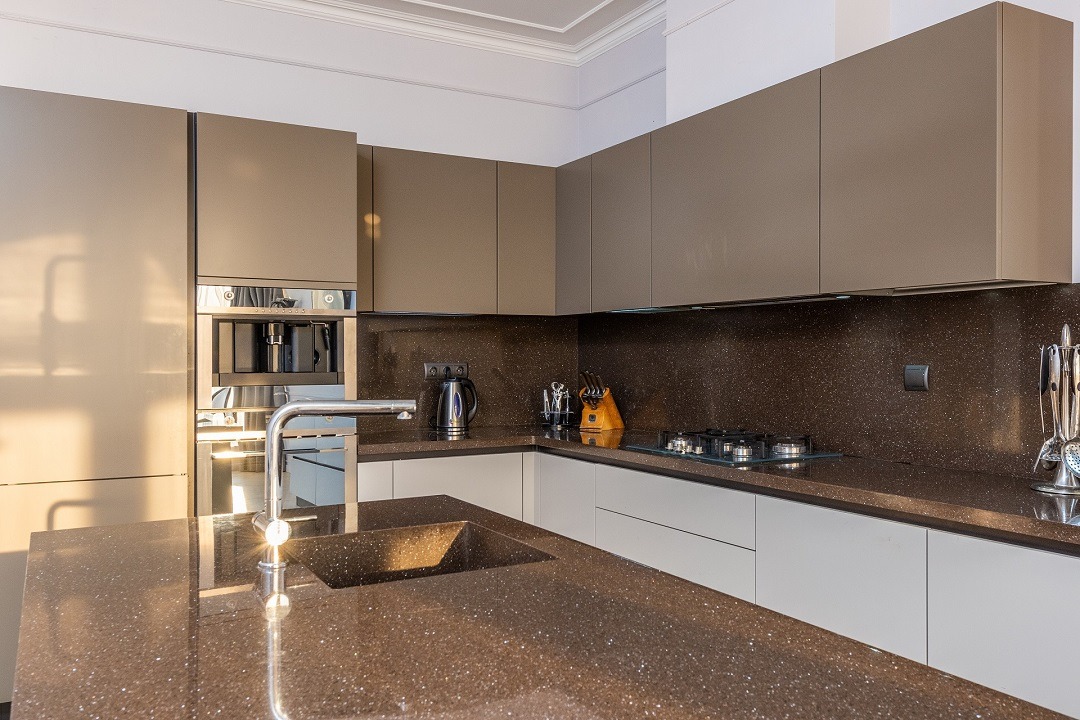 Gray is one of the colors that is trending in the cabinet market. Even though this color is considered cold and neutral, it is usually combined with other colors and creates an attractive atmosphere. The color you want to choose for your kitchen cabinet should base on the type of material and the design of your cabinet. For example, using cabinets with a glossy surface does not cause problems in dark colors. Because with proper lighting due to the reflection of the surface of these cabinets, the space will not be boring and dark.
Glossy white cabinet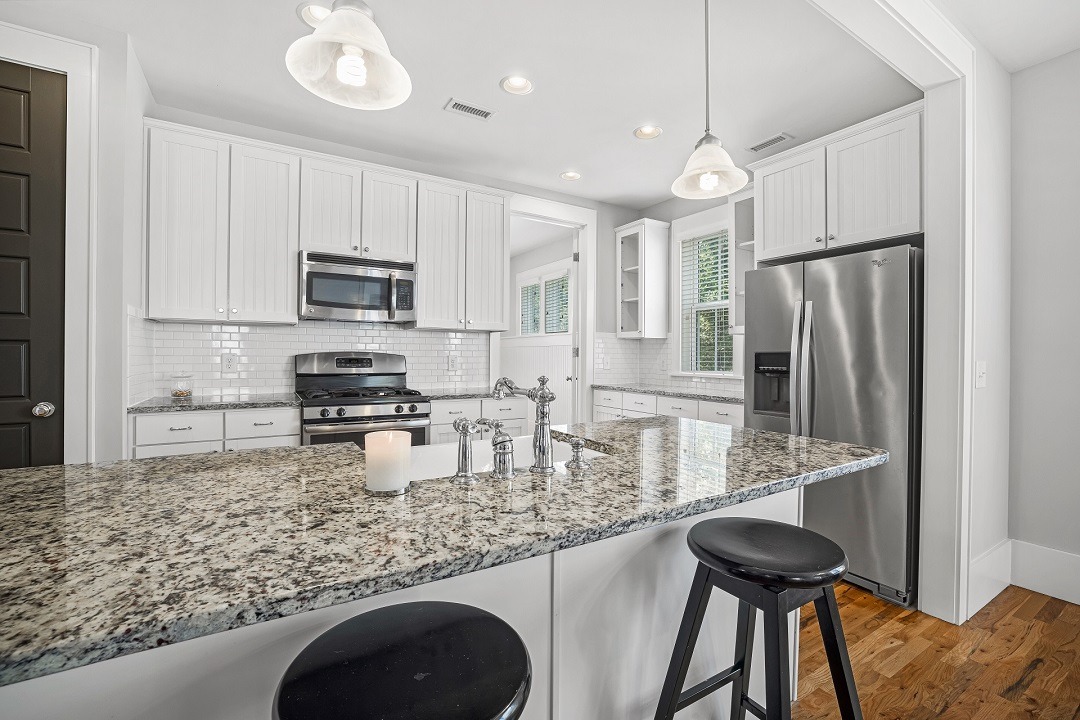 Another color that has become common in the latest cabinet trends is glossy white. This color gives a unique beauty to the kitchen due to its special shine. In addition, the White color is very suitable for small kitchen decorations. If your kitchen environment is not very big, you can use white color in the small kitchen cabinet, walls, or kitchen accessories so that the kitchen looks big. There are many reasons for the popularity of white color in the kitchen, the most important reasons being peace, a sense of cleanliness, and simplicity.
7. Using open shelves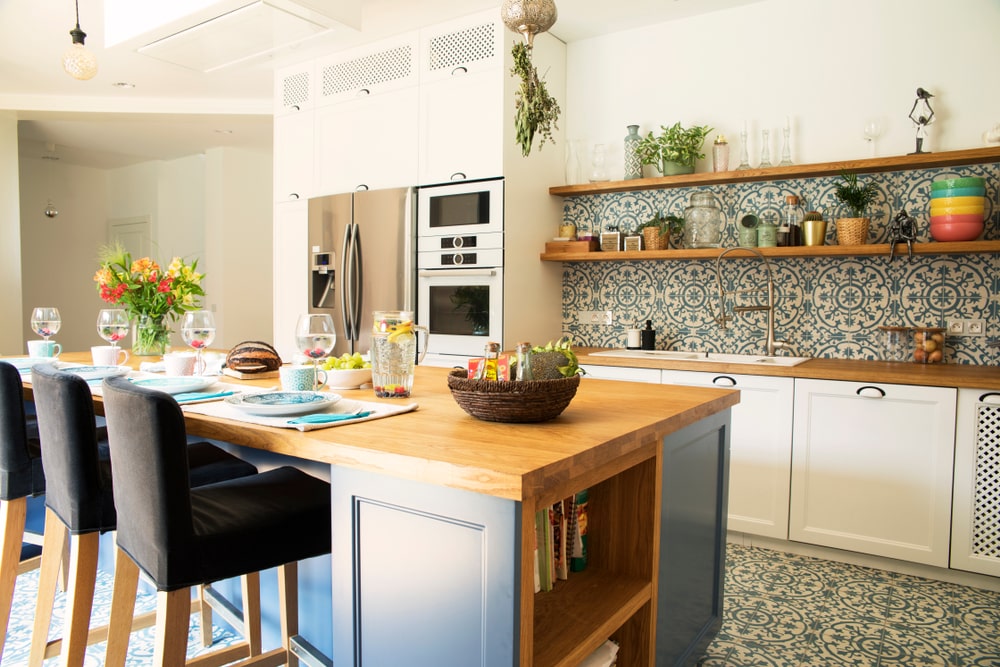 One of the popular trends this year is Using open shelves. This idea is inspired by the decor of hotels and stores and is fundamentally different from the minimalist style that was common years ago.
In conclusion:
What we said here were examples of kitchens and kitchen trend designs in 2022. If you are looking to change the decoration of your kitchen and you want to design it according to the trends of the new year, this article is what you need.
We hope these examples have been useful to give you an idea. And the last point is that you can use your creativity to design a very special example by combining several models, or our consultants are ready to help you.