Top 5 Reasons to Consider a Kitchen Renovation in 2022
Top 5 Reasons to Consider a Kitchen Renovation in 2022
Recently Kitchen renovation has become so popular since the kitchen is one of the most critical parts of the home. Kitchens will deteriorate over time, from broken doors, windows, cracked tiles, and toothed tables to outdated appliances that require renovation and the kitchen rebuilt.
One condition that encourages homeowners to invest in a safe kitchen renovation is that they feel embarrassed when they invite their friends and families for parties and gatherings.
Every kitchen renovation is unique as it is bound by the client's needs and lifestyle. With the help of a professional kitchen renovation contractor, you can have the best decoration for your kitchen.
So, let's look at some of the most important reasons that must be considered for a kitchen renovation.
Our experts at Unique Kitchen & Baths, based in Orange County, CA, can guide you in every step of your kitchen renovation.
1. Increase the Value of the House by Renovating the Kitchen
Besides the overall improvements in performance and appearance that a kitchen remodeling can bring, the main reason to upgrade your kitchen is to increase the value of your home. A newly renovated kitchen attracts potential buyers with the prospect of buying at a higher price. Most of the time, homeowners who invest in kitchen remodeling get their money back after selling and even making a profit. Some factors may play a role, such as the current market rate and the rate of home and kitchen remodeling.

2. Energy-saving as a Result of Renovating according to the Standards
Saving energy can be one of the motivating factors when renovating your home. Because in order to increase sunlight, you use ceiling lights to replace artificial light in your kitchen space. The use of solar heaters and modern kitchen appliances in kitchen renovation can significantly ensure energy savings. Energy-saving appliances in the kitchen space can help you save significant energy costs.
3. Special Requirements and the need to Renovate the Kitchen
Significant features added to the kitchen due to illness or disability of a family member. Home remodeling and Kitchen remodeling can ensure that family members are safe and comfortable in the kitchen area. Most likely, a kitchen renovation can be helpful to make it easier to access drawers, lower tables, more open doors, and so on.
4. Kitchen Remodeling and Lifestyle Requirements
The overall design of your current kitchen may not fit the lifestyle of your family members. Although the previous homeowner may have chosen the plan, your family may need more modern and advanced items that you can achieve with kitchen remodeling. In this situation, you can create a new space by adjusting the general plan in the kitchen renovation, tailored to your family's specific needs.
5. Kitchen Renovation and ease of Cooking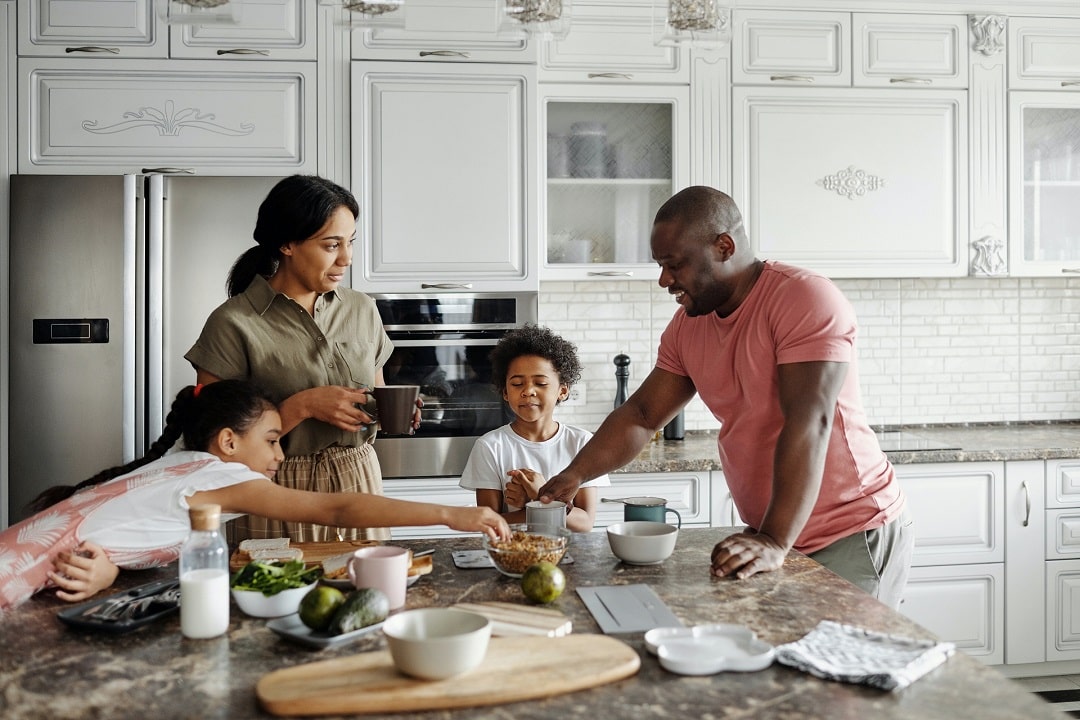 This type of kitchen allows homeowners to focus on what they love most, cooking and preparing fancy food. Homeowners who are cooking lovers generally want to upgrade their kitchen to an air-conditioned kitchen. Suppose you are a person who loves to cook delicious, fancy, or professional cuisine. In this case, a warm and lovely kitchen will become your necessity.
In Conclusion:
As mentioned earlier, repairing or renovating an old and small kitchen requires many steps, but it has several impacts and advantages building reconstruction on the durability of old houses. If you need any help, suggestion, or advice, don't hesitate to contact us, and we will endeavor to find a solution that works for you.
For a free quote on any remodeling project, contact us today.