9 Telltale Signs That It's Time to Renovate Your Kitchen

9 Telltale Signs That It's Time to Renovate Your Kitchen
Humans sometimes need to make fundamental changes in their lives; These changes can include a change of job, personal appearance, place of residence, or the space in which we live. Not all of us can change our house and move to a new home whenever we need to change. In the renovation field, many elements such as wall and floor covering, furniture and accessories, and many other items are considered outdated and old with time.
There are some signs in the kitchen, which you can find out whether the kitchen needs to be renovated or not! If you think you need to make changes in your kitchen and want to change outdated elements, stay with us to learn nine signs that it is time to remodel your kitchen.
We at unique kitchens and baths have attracted many customers by presenting successful projects in remodeling and renovation. You can see the sample projects of amazing kitchens and baths and, after deciding to do the task, receive free advice and guidance from our experts to act safely and comfortably.
1. Kitchen floor renovation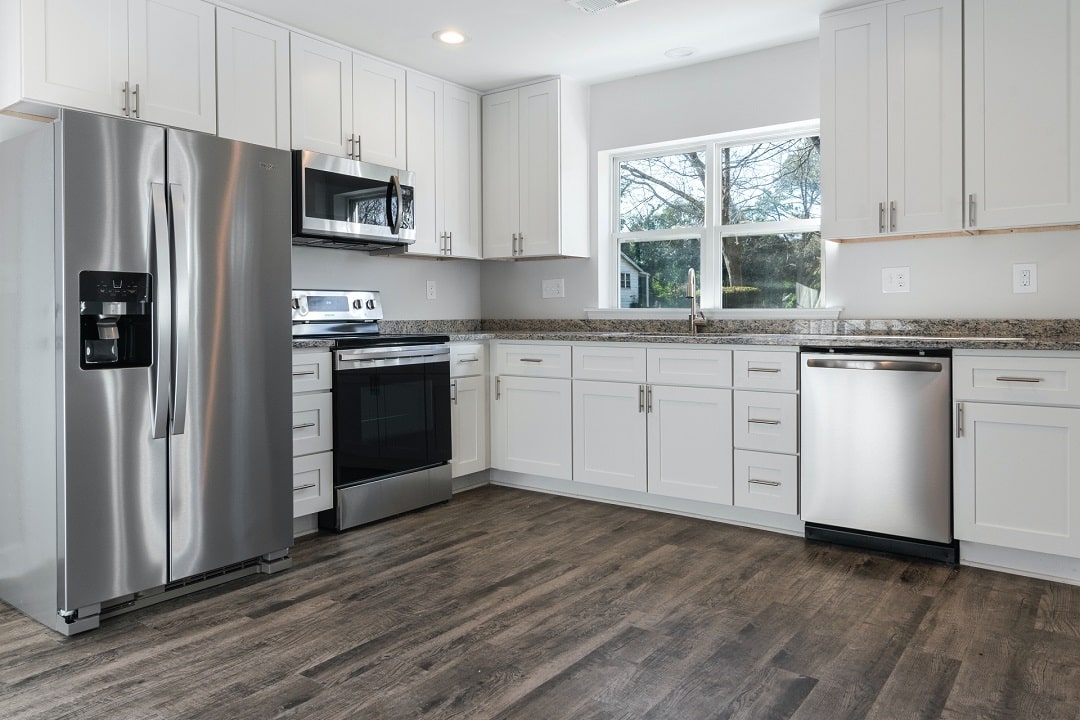 Old floors are also among the elements that indicate the need for kitchen renovation. If you want to change the flooring of your kitchen, there are many choices in front of you today, including laminate flooring, which provides you with a warm and modern atmosphere. Also, there are other floorings such as marble and more modern floorings that you can use of them and give a new look to your kitchen.
In addition, Vinyl flooring is available in patterned tiles, which will be a simple and inexpensive way to refresh the kitchen floor, offered in various colors. These floorings can be bent and will be suitable for all kinds of designs and matching with colors.
2. Old cabinets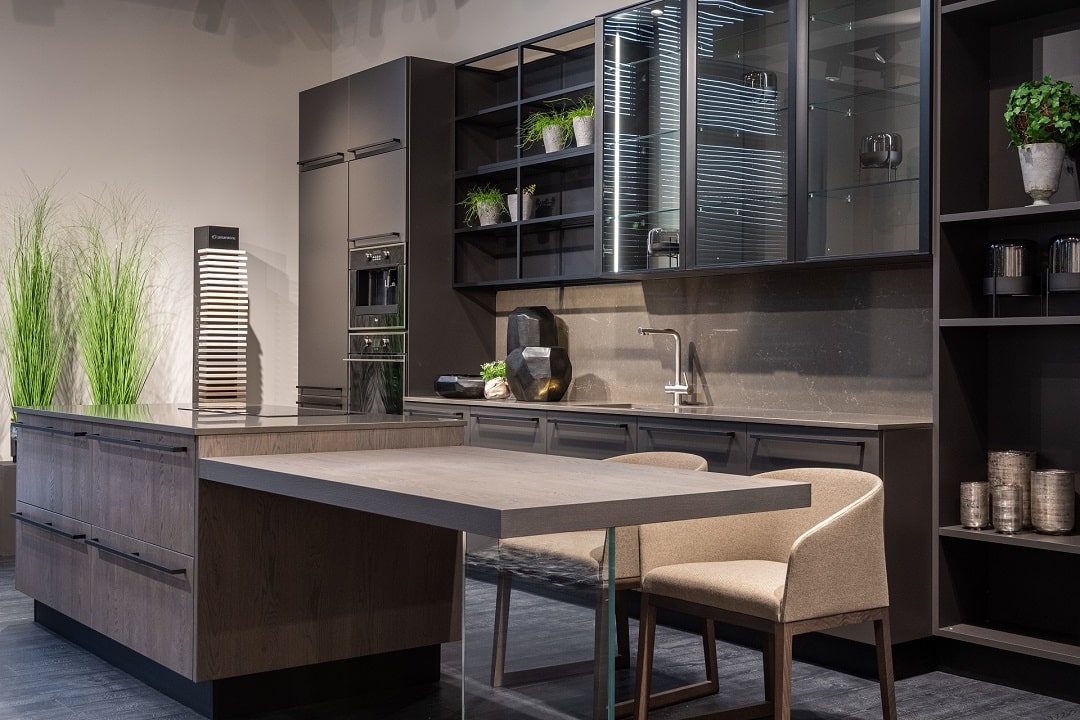 Instead of the old and outdated cabinet, you can easily use more modern and beautiful models nowadays. For example, resistant wooden cabinet panels that are highly durable against water and impact are a good choice for making a significant change in the kitchen. Today, the cabinet surface is produced with various materials, including stone, wood and even metal, which give a beautiful and modern look to the kitchen in addition to durability and high resistance.
One of the ideas that you can use to make changes in the kitchen is changing the cabinet doors. This work is less expensive than replacing them and can change the kitchen's appearance.
Changing the handles is another idea that you can use in this field. Although you may think doing this will not have much impact, remember that you can change the look of your kitchen cabinets using this method.
3. Old kitchen utensils
Now is the time to get rid of the old glass and crystal containers you have displayed on the cabinets. These outdated containers, which have very little use today, have no other use other than occupying the space of the house. If you want a new look for your kitchen, it is better to get rid of these old dishes and use more modern designs.
4. Outdated wall colors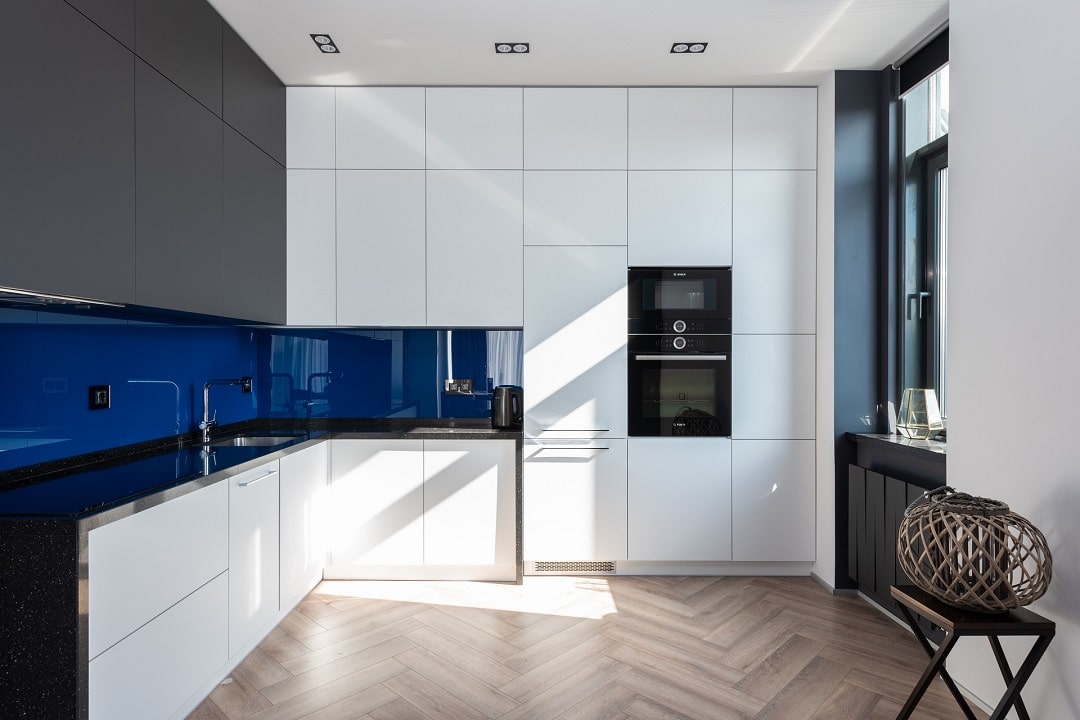 It is necessary to pay special attention to the walls if you want to create a modern kitchen. Remove the old wall colors that make the area dark and gloomy and use more modern coverings that provide a pleasant and peaceful atmosphere. Usually, in old houses, old and dull colors and patterns were used, which created a depressing atmosphere. But if you want to create a relaxing atmosphere, it is better to use bright or pastel colors to create a more modern place.
5. Old hoods in the kitchen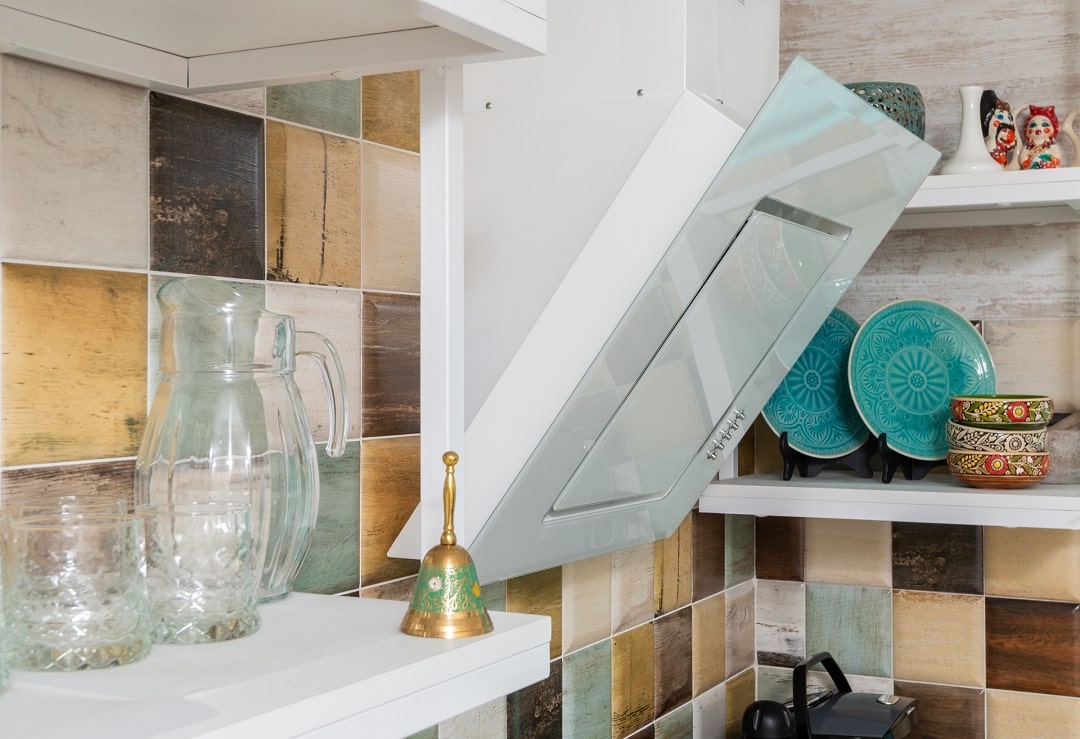 You can sell appliances that have become very old and provide some of the cost of buying new and modern appliances. The same applies to very old and outdated kitchen hoods. If you want to have a kitchen with a modern and unique look, it is necessary to replace the existing old hood and replace it with a new one. The hood is one of the elements that have a significant impact on the appearance of the kitchen, and for this reason, it is necessary to have a more modern and beautiful appearance.
6. Kitchen appliances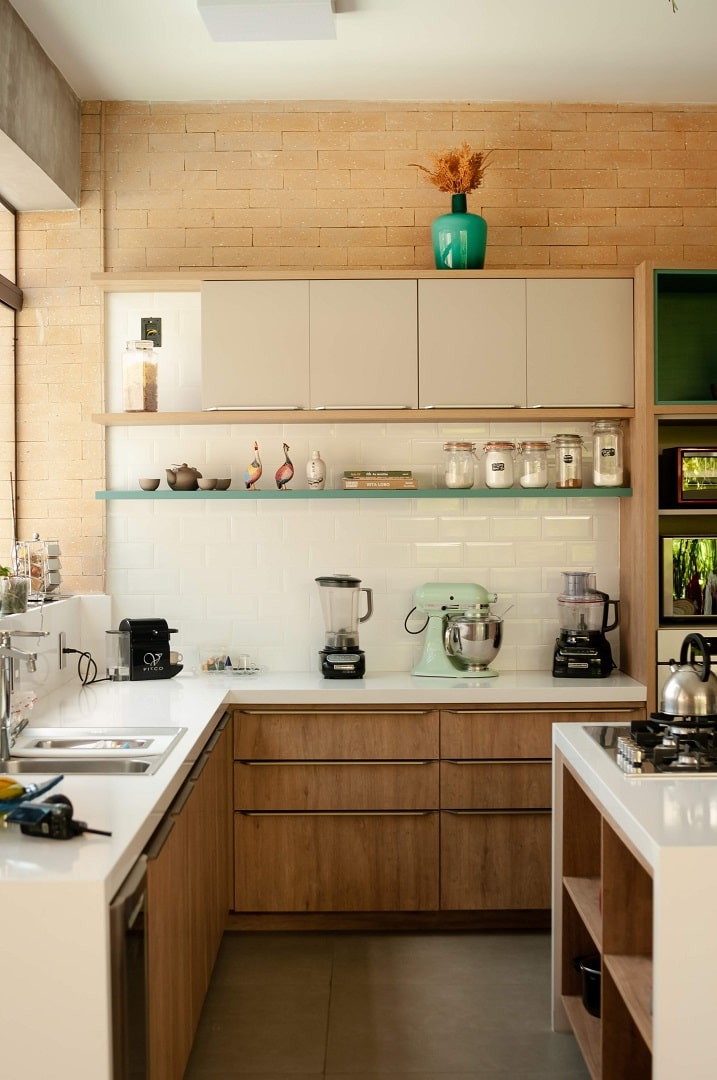 White kitchen appliances, widely used in the past, have very few fans today. For this reason, white electrical appliances such as white refrigerators, whitewashing machines, or white dishwashers are considered old and outdated, and instead, silver or black colors are used for kitchen appliances. You can examine new and modern electrical devices based on their energy consumption and choose the most suitable model that has a new and more modern appearance and changes the kitchen space.
7. Lack of space to store things
Most people complain about the lack of storage space in the kitchen, but if the cabinets and all the drawers are full of dishes, food, pans, pots, and kitchen electronics, it's time to start remodeling. Modern kitchens have many storage spaces, so even small kitchens can neatly place all the tools and equipment in the cabinets and cupboards. If lack of space to store is one of your concerns, it is the best time for kitchen renovation.
8. The monotony of the kitchen
Are you tired of spending time in the kitchen? If so, then it's time for kitchen remodeling. Cooking in a boring kitchen will hurt anyone's mood and even reduce your interest in cooking. So, start and make a radical change in it. Remodeling and renovating an old kitchen will make a big difference and make it a welcoming place.
9. damaged walls of the house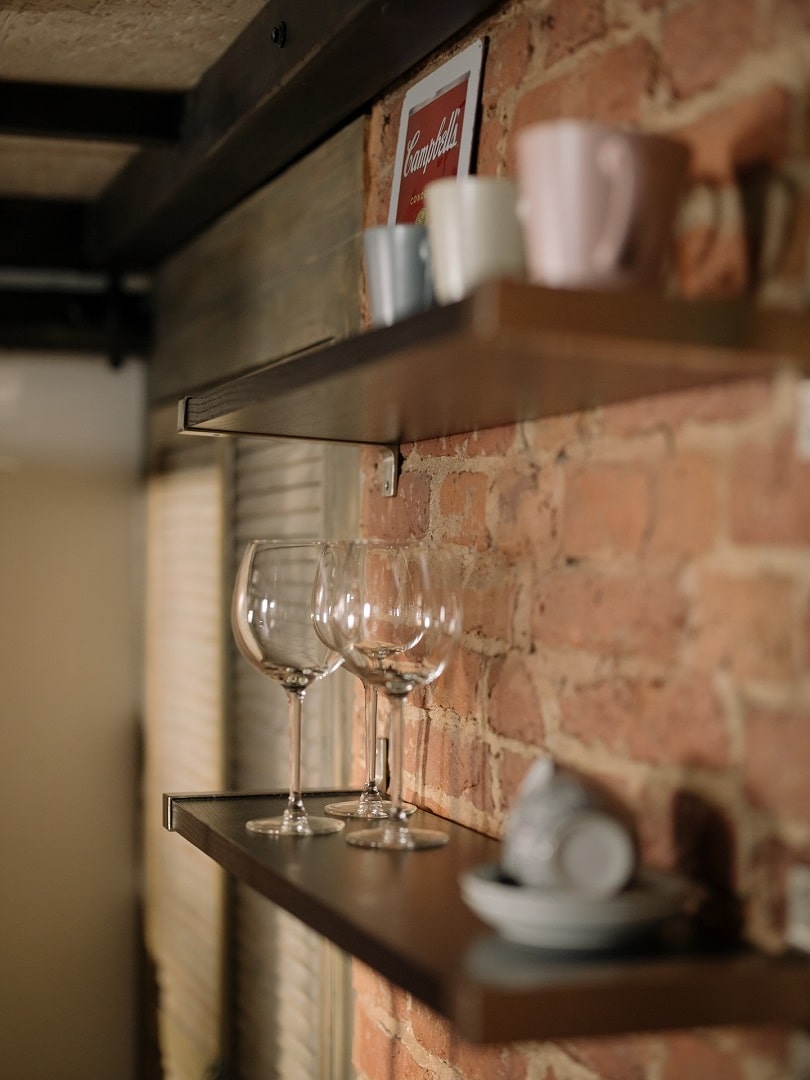 If there are walls in your house that have rotted and faded over time, and different parts of the border have been damaged, it means that the time has come to make a change, and you need to renovate the house, and you need to use new systems to cover the walls. Use. Today, there are many choices for walls, including wallpapers with various designs, thousands of modern and lasting colors, wall panels with different materials, and other choices. All you have to do is choose and use the most suitable ones based on your taste and home design style. For example, if your house is small, 3D wallpapers make it possible to make the space look bigger than it is by creating a visual error.
in conclusion: 
Look around and see if any of these signs are in your kitchen. If you find any of the things mentioned in this article, it means it's time to renovate your kitchen. Making positive changes around you can increase the quality of your life and provide a more beautiful and better environment for you and your family.
Some homeowners know that the house they live in needs renovation and improvement, but they do not know where to start. Unique Kitchen and bath provides you with some tips about choosing the best kitchen contractor. For more information, you can contact us. Our Designers and experts can offer you the best design ideas according to your needs.